Climate change has reached a point where current living conditions in the developed countries and even more so in the South are being threatened for the near future. If we don't act now, our children and grandchildren will have to grow up in a world with harsh living conditions. A 2°C increase in global temperature will cause glaciers to melt and sea levels to rise, coastal towns and thousands of species to disappear; water shortages and desertification will become common phenomena.
Scientists estimate we only have 15 years left to act in order to prevent the worst case scenario, then climate change would be irreversible. We only have one opportunity to win this climate battle: either we lose it or we win it now. This battle is a challenge that the present generation has to rise to and brings forth hope for a better and more human world.
Heads of States from all over the world will gather for the COP21, the 21st United Nations Climate Change Conference, from 30th November until 11th December 2015, in order to sign an international agreement to apply as of 2020. This agreement – if ambitious, fair and binding – will only be part of the solution if it is followed by operational measures as of 2016. However, after 20 years of failed international negotiations, we cannot leave our future only in the hands of these Heads of States, hoping they will finally reach an agreement.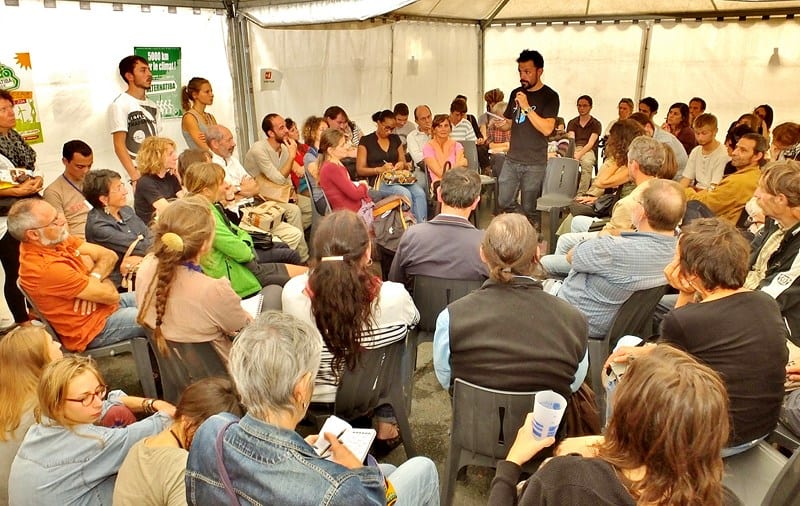 We must act now through community organisations that promote and strengthen the different alternatives which already exist in our territories; in addition to reminding the states that an international agreement is absolutely necessary. The solution will only be found if all the levels of society work together: individuals, collectives, territories, nations and the international community.
Far from the false, unfair, dangerous and inefficient solutions that over­represented
industrial, financial and technical­scientific lobbies promote (geo­engineering, GMOs, biofuels, carbon markets, compensation mechanisms, nuclear energy, etc.), thousands of alternatives in the most diverse fields are being implemented everyday thanks to millions of individuals, organisations and local communities. Not only do these alternatives exist but they also build a better, fairer, more united and friendlier world.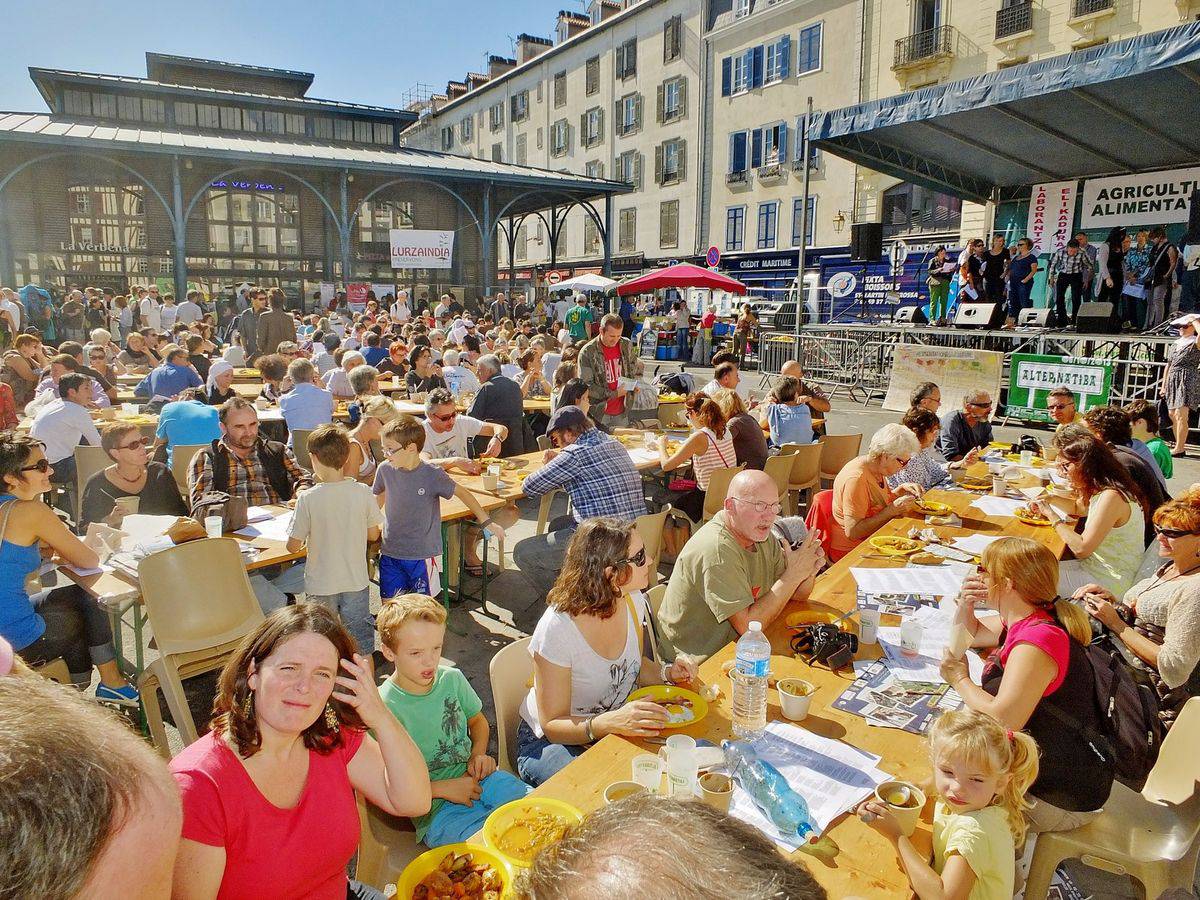 We call for a mass citizen gathering in Paris during the COP21 in order to organise a large Global Village of Alternatives on December 5th and 6th 2015. We invite anyone who creates local alternatives, who wishes to help set up the logistical organisation of the Village or who is curious to discover the wide variety of existing alternatives to fight climate change, such as:
small and local farming, short distribution chains, food sovereignty,
relocation of economic activities, work and wealth distribution, social and ecological production conversion, solidarity and sharing of goods, ethical finance,
protection of common goods such as water, soil or forests, sustainable fishing, preservation of the biodiversity, environmental education, alternative media,
responsible consumption, repairing and recycling, waste reduction,
eco­renovation, energy efficiency and sobriety, renewable energies, "Virage" energy­ climate plans,
sustainable mobility, countering urban sprawl and loss of agricultural land, sustainable urban development, preservation of the agricultural land and market security, cities and energy transitions, etc.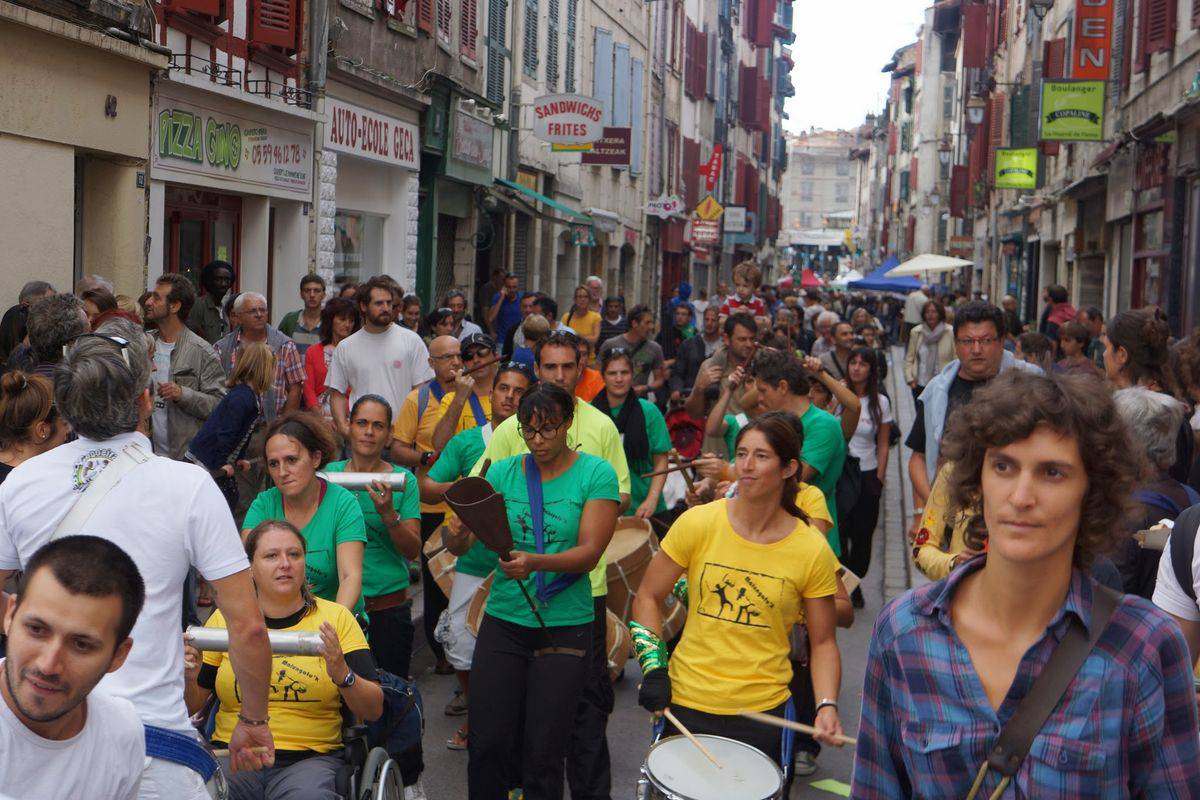 Together, let us build a Global Village of Alternatives that contributes to the creation of a large citizen movement for climate justice, by :
gathering not only the people who are already convinced, but citizens from all generations and nationalities ;
combining the urgency of climate change with social justice and democracy ;
managing local actions and global implication ;
following a 100% non violent strategy
The European Coordination of Alternatiba
Alternatiba is a social movement that fights climate change; it includes about 70 Alternatiba Villages that already took place or are about to be organised. In addition, an Alteratiba team will cover 5000 km on a quadruplet (a bike with 4 seats) to raise climate change awareness during the 188 European stages of the Alternatiba Tour from 5th June until 26th September 2015.
The Alternatiba manifest: www.alternatiba.eu/charte-des-alternatiba
Alternatiba webpage: www.alternatiba.eu