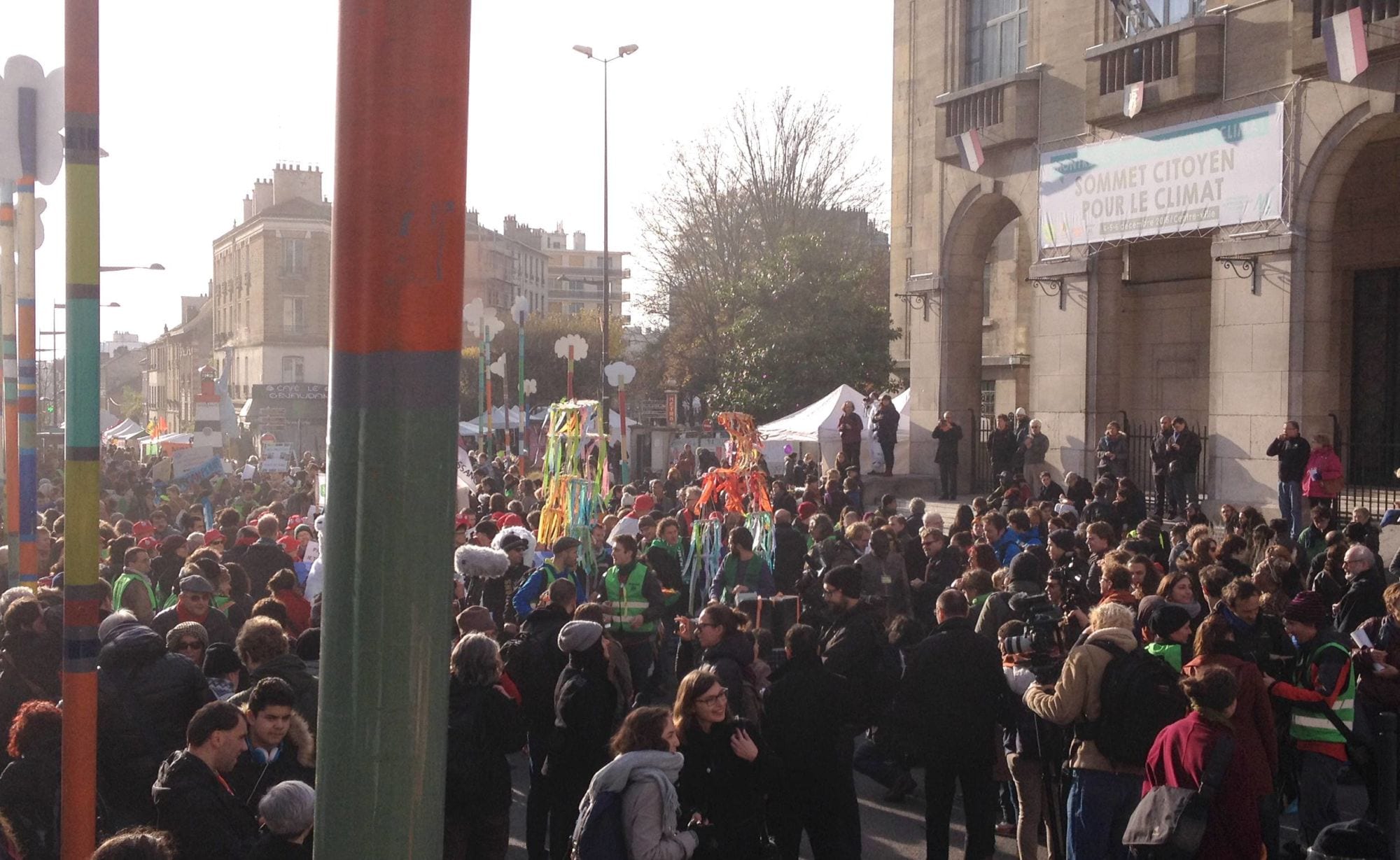 The real solutions to climate change are everywhere, the 28 000 visitors to the Global Village of Alternatives in Montreuil can affirm it!
This weekend 28 000 people visited the 11 thematic zones of the Global Village of Alternatives in Montreuil, in order to discover the real solutions to the climate crisis, as part of the Citizens Climate Summit. Thanks to the 600 volunteers active day and night, the visitors were able to discover in a festive ambiance more than 275 climate friendly, solidarity building, life choices, as well as the battles with climate killer projects, from 20 countries.
At the halfway point in the COP21 negotiations, citizens from across the world were able to take back the public space which had been confiscated for almost a month by fanaticism and the accompanying restrictions of liberties. Bathed in winter sun, famillies and others experimented, played, debated and chatted while exploring the streets and squares of Montreuil, Paris, free from vehicles for the weekend.  The diversity of the programme, the bringers of alternatives and visitors to the Global Village, resonated with the population of Montreuil, to offer a great festival of alternatives of substance.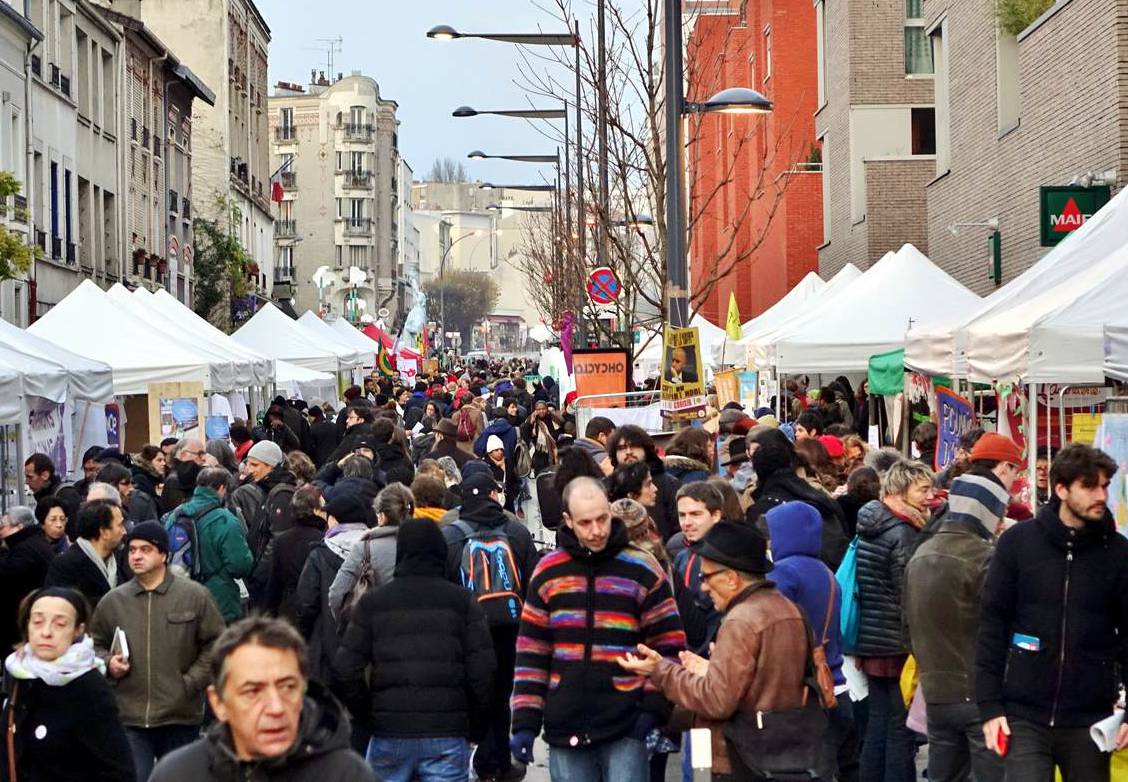 Shortening the food supply chain, eco construction, fablab for electronics amators, bicycle reparation workshop, a 100% renewable electricity provider, local currencies, citizen finance, solar cookers… but also street theatre and live bands sketched an enduring conviviality and solidarity world in the streets and squares of Montreuil. The 2 000 people present at the Summit of 196 Highjacked Bank Chairs underlined the determination of civil society in non violent engagement against climate killer projects and corporations, in order to save the climate and preserve conditions of civilised life on Earth.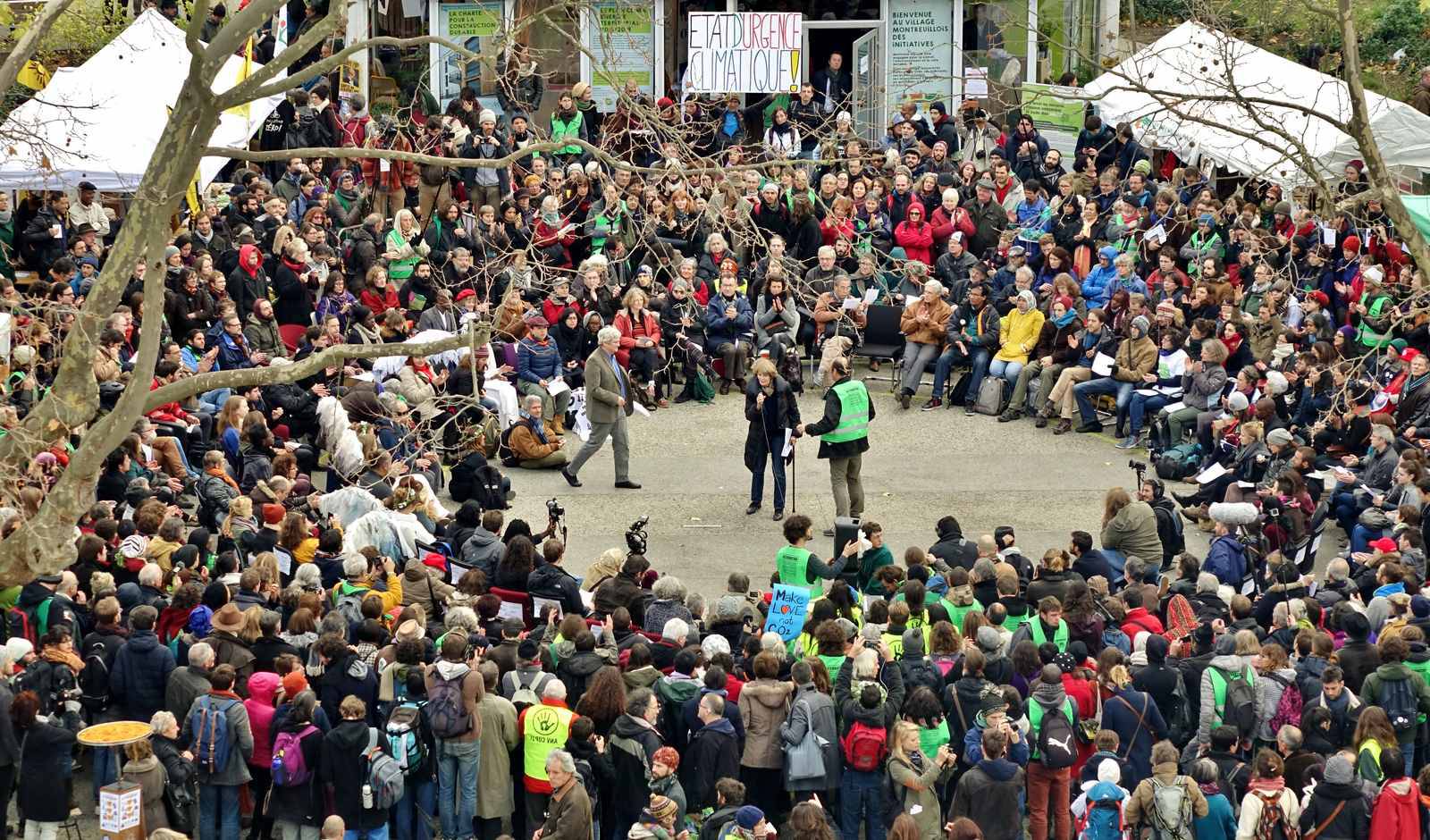 By mobilising massively, the 28 000 visitors of the Global Village of Alternatives addressed a powerful message to the negotiators at the COP21 summit:
«Hey you up there! Civil society worldwide is alread installing thousands of alternatives of substance in order to resolve the climate crisis. What are you waiting for to sign the ambitious, just and binding agreement permitting societies of more solidarity, durability and conviviality to emerge everywhere?»