Let's build an enduring world of justice and solidarity
The people of Paris and Beirut have suffered horrific massacres. We express our deep sadness and our solidarity with all the victims as well as our determination to stand upright faced with deliberate and random murder of innocent civilians.
What did the terrorists want? To scare us and prompt us to blind and brutal reactions which intensify the cycle of violence. ISIS hit us in our meeting places, in places where our lives pass, to terrorise us, to give us the desire for vengeance, for violence and to draw us into hatred. They want us to enter into their bloody game, their logic of war.
We are all targets but we are not afraid. We do not give in to fear, just as we do not accept the "shock strategy" which profits from human, social or environmental catastrophe only to trigger all types of regression such as restrictions of freedoms and withdrawal. We call for the response to the crimes to be more justice, more solidarity and more determination to fight against everything that stops us building a society together.
We confirm our unity and our desire to live together. We consider essential to attack the deep rooted causes: injustice, misery, war, racism, intolerance, violations of human rights, ecological pillaging and climate deregulation.
We support the big citizen demonstrations which take place in Paris during COP21, as well as the March for the Climate of 29th November, the Citizens Summit for the Climate including the Global Village of Alternatives of 5th and 6th December, and the demonstration of 12th December. These demonstrations are an essential means to change the course of history and overcome fatalism. They are an essential means by which another world is seeing its day. A dynamic of which the forces, constituted from citizens of the entire world are acting to preserve our common heritage, and build a world that is more just, sustainable and full of solidarity. These demonstrations work for what we share and what keep us together.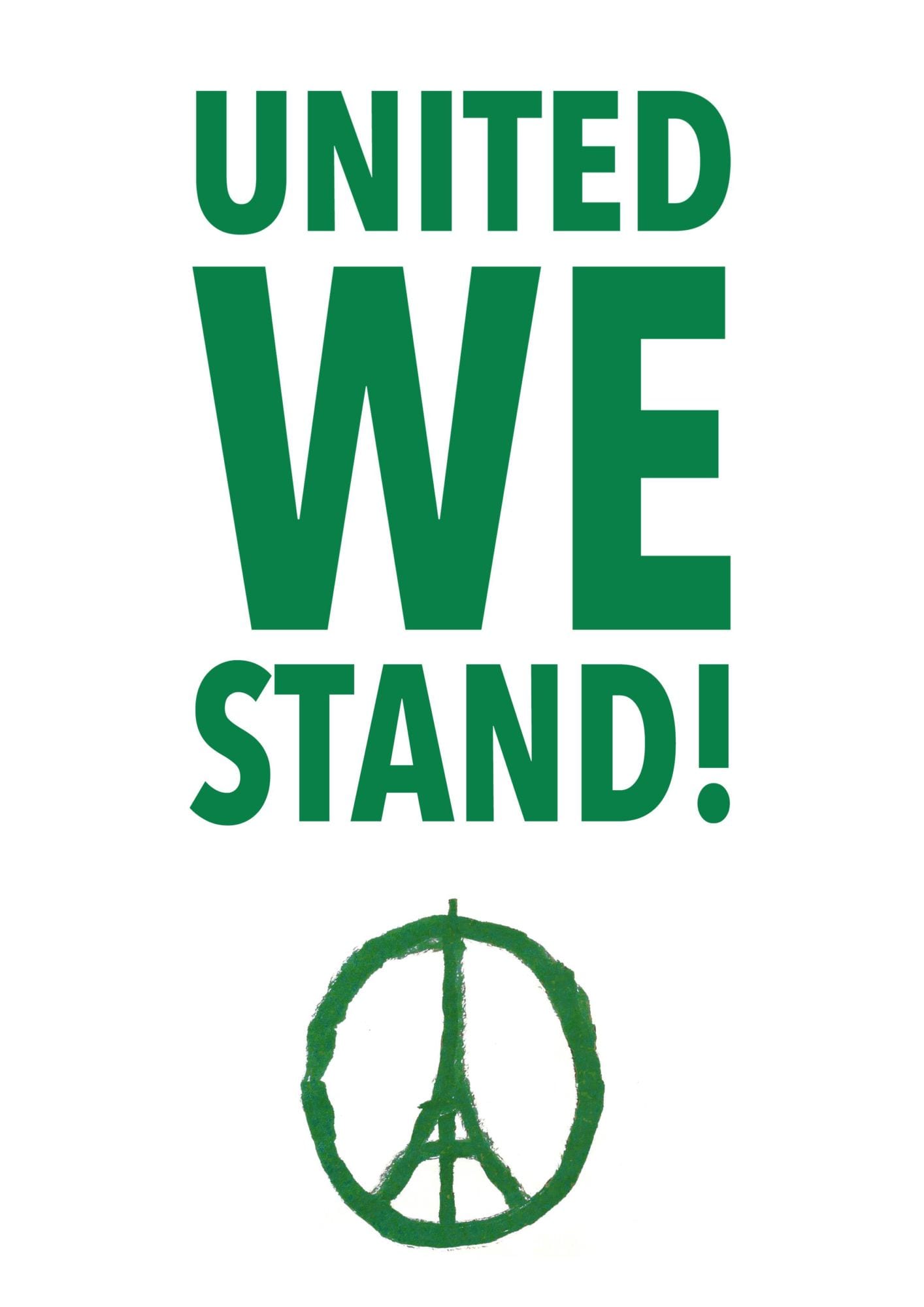 Sign the call
23135 people signed the call
Recent signatories :

Prénom
Nom
Organisation
Prénom
Nom
Organisation
Daniel
Aabye
Département en transition - 06
Sara
Chesnel
Département en transition - 06
Melissa
Depraz
Nicolas
Perguet
Margaret
Loyon
françoise
CARRASSE
CISPM
Jean François
WOLFF
Collectif Pour le Triangle de Gonesse
MARIE
NOURRY
Marie Thérèse
LEPRETRE
Alex
Blo
virginie
dupré
gerard
thiertant
Liliane
Perrey
MINA
NORDET
damien
SALE
FR
René
Bénuffé
Guy
VIAN-Lierde
CGT Retraité
Frédéric
VERT
1
1
1
1
1
1
josselyne
guran
Nicole
Benayoun
Convergence des luttes contre les GPII - Parti de Gauche
beatrice
gibert
ma pomme
lucas
gibert
ma pomme
francois
gibert
ma pomme
Djamel
FERCHICHE
association FEEL
alexandre
caretta
marie claire
schiochet
Jerome
Mazas
Malika
HAYA
Some of the principal signatories :
Vandana Shiva (Philosopher, Right Livelyhood Award)
Olivier De Schutter (Former UN Special Rapporteur to the Right to Food)
Susan George (President of the board, Transnational Institute)
Yeb Sano (Former Filipino climate ambassador)
Yann Arthus Bertrand (Photographer & writer)

20 000 people have already signed the call to maintain the citizen mobilisation during COP21. In this way we demonstrate that the violence can not obstruct our determination to preserve the thing that we have in common.
In the Parisian region and across France, bans are being discussed despite the willingness of the organisers of each event to reinforce the security. It is astonishing that, other much more likely to be targeted events – like the Fête du Beaujolais in Lyon or Christmas markets, including those in Paris – have been maintained.
What will cause the bans to be put in place? Gagging innumerable sources of hope. Preventing tens of thousands of people from challenging climate change with a single voice and putting pressure on the decision makers in Paris.
Fortunately, the call has had its first positive effects. While millions of people march around the world, a vast human chain will unfold in the centre of Paris on 29th November.
Hommage will be made to the victims of the attacks as well as to the future of humanity that we are defending, it will run from le République to Nation, passing through Bataclan and rue de Charonne. We will be demonstrating – without any risk to security – our solidarity, our unity and our enthusiasm.
We call on you to join us, by sharing as widely as possible our text. The more we are, the more our voice will be heard. Let's not allow fear or apathy to advance and let's stand up before history. Together we are an unstoppable force!